Creating Memories All Around Maui
We look forward to being a part of your next event to help you create unique and memorable experiences that you will cherish for a lifetime
Dara and Scott have lived on Maui for 13 years and met 6 years ago through mutual friends. They fell in love and have been married now for just over 2 years. Dara, originally from Alaska has worked as a dialysis nurse for 9 years on Maui. She loves food, spending time with family and friends, being outdoors and working out. She has always enjoyed Maui for the good food and culture that thrives throughout the Island.
Scott was raised in Ohio and loves to travel. He took an event manager position with The Ritz-Carlton back in 2005 thinking he would be on Maui for a year or two. However, he quickly fell in love with the island for its diverse culture, amazing food scene and lots of outdoor activities. Scott spent six years with The Ritz-Carlton and upon leaving in 2012 he started Maui DJ Services which has quickly developed into the premier mobile DJ company here on Maui. In addition to all of that, Scott is a huge college football fan and enjoys cheering his Buckeyes on to victory among friends and family.
As a couple, they love to spend time together at their house in Kihei with their 9-year-old yellow lab Nani and enjoy bbq-ing for any friends or family that might stop over for a visit. They both enjoy laughing and creating new memories which is why they are excited to start this new adventure together with Strike A Pose Maui. They look forward to being a part of your next event to help you create unique and memorable experiences that you will cherish for a lifetime.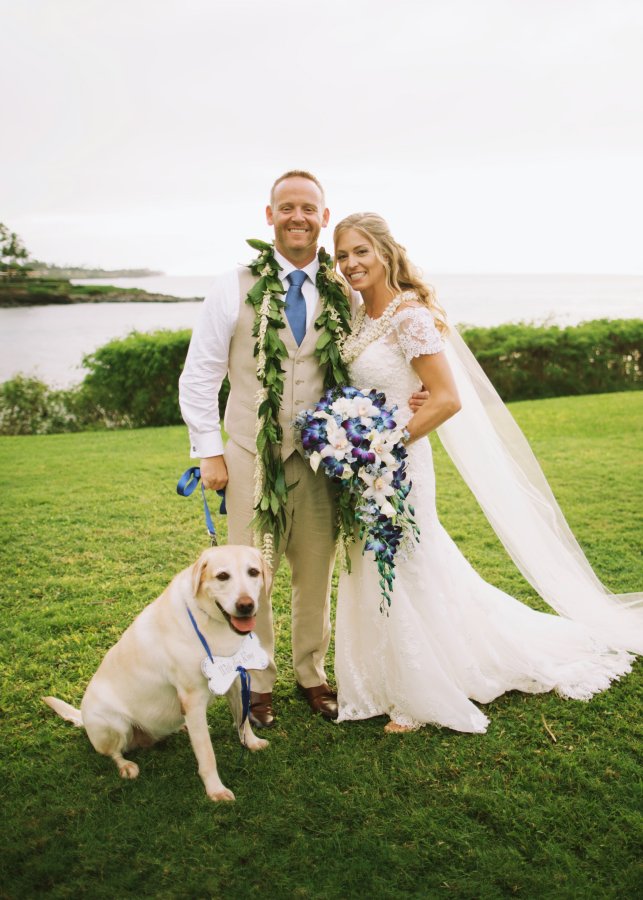 Strike A Pose Maui With Us Today!
We're excited to set the stage for creating memories for your special occasion or event. Just reach out to us by calling or using this contact form and we'll answer all your questions and help you with all the details.